IQ Test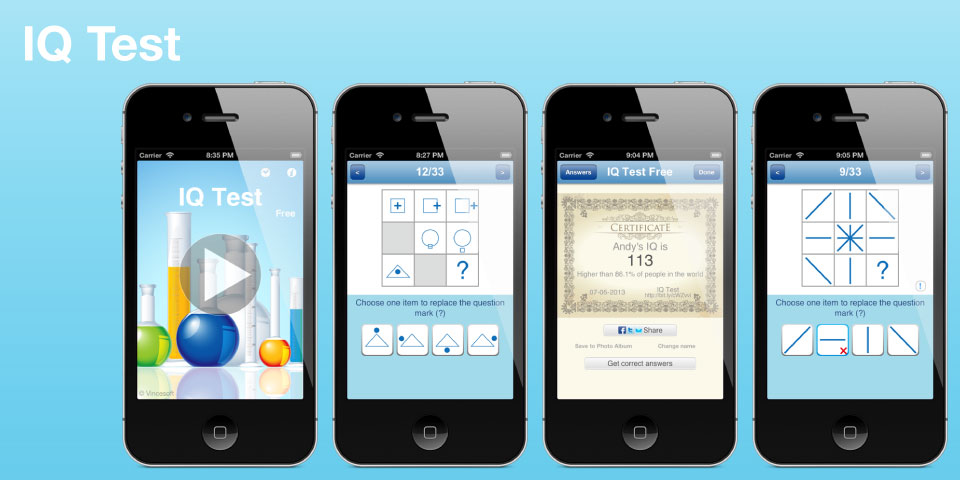 The best app to measure your IQ on iPhone, iPad and Android. There are 10 million downloads worldwide since 2010!
Features:
The IQ test is a highly accurate test prepared by experts.
After you finish the test, you will receive a certificate of your IQ and the global ranking.
There are 2 tests: Classic Test and Mensa Test. It will take you 15~30 minutes to finish the test.
You can share your IQ and the certificate with your friends via social networks such as Facebook, twitter, tumblr, instagram etc.
Differing to other IQ test apps, this app does not give testers abnormally high scores (>130) to please them.
---
More Apps
---
© Pop-Hub Limited 2013-2014