Hong Kong Library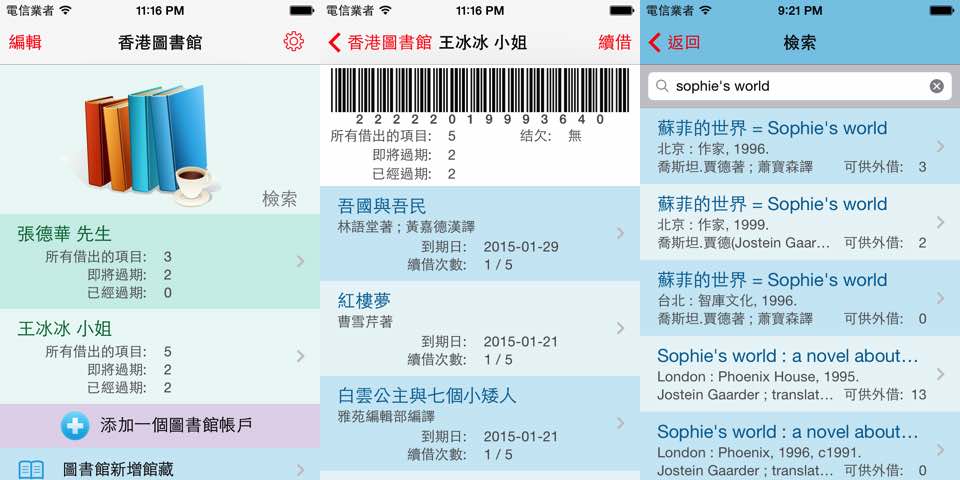 This is the powerful and beautiful client app for Hong Kong Public Libraries.
Features:
Lists borrowed books and due date clearly.
When books will be overdue, you will be notified automatically. You will never be fined because of overdue.
One-click renew.
Digital barcode. You can just scan the barcode on the app when borrowing books.
Shows your account balance.
Supports multiple library accounts. You can add all family members' accounts. (It's a Pro feature.)
Powerful searching. You can find your favourite books easily.
Shows newly added books, including Chinese/English adult/kids lending books/fictions.
Shows book details and the status of copies.
Lists library locations and phones. You can locate libraries in the built-in map.
Lists the opening hours.
The clean, convenient, responsive user interface gives you all new experiences.
You can choose 3 days, 2 days, 1 day and/or 2 hours ahead for overdue reminder.
---
More Apps
---
© Pop-Hub Limited 2013-2014