Flashlight GoodTorch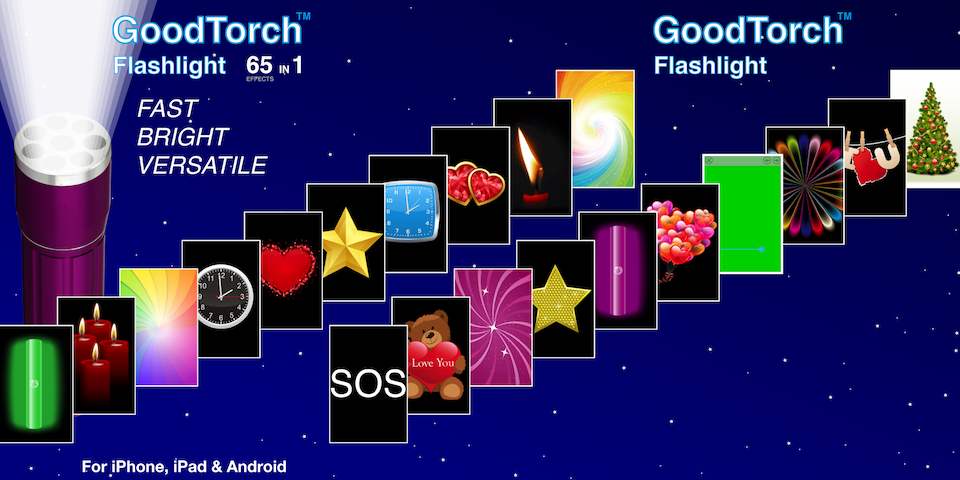 A very handy flashlight app for iPhone, iPad, and Android! 65 effects inside!
Features:
Brightest and fastest flashlight with brightness control. You can shake the device to turn it on/off!
Built-in compass. You can always know the correct heading in the darkness!
Colorful blank screen. You can change it to white, red, blue, green etc and adjust the brightness.
Super big icons. Extremely clear at night.
Colorful glow sticks.
Spinning images (with animations).
Beautiful candle flames.
Very handy clocks.
SOS signal
HELP! (in many languages)
Police car lights.
Lovely stars.
Cute hearts.
Merry Christmas and Happy New Year!
---
More Apps
---
© Pop-Hub Limited 2013-2014